Peninsula Dental Clinic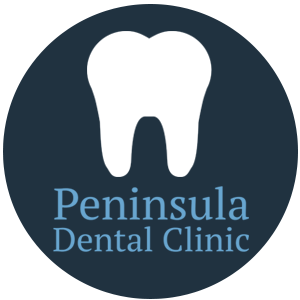 Serving Families in Port Angeles, WA
At Peninsula Dental Clinic, our knowledgeable staff utilizes the latest technologies to provide superior dental services to kids, adults and families in the Port Angeles community. We are dedicated to giving patients thoughtful dental care in a warm and welcoming environment.
Peninsula Dental Clinic aims to make both new and returning patients feel at home, regardless of the dental procedure they're receiving. We also take the time to learn about each patient's needs and health history. Our goal is help you understand your diagnosis and treatment options as well as put you in a position for long-term, good oral health. We are confident your dental experience with us will be nothing but positive.
K. Ben Skerbeck, DDS
Dr. Skerbeck opened Peninsula Dental Clinic in 1990, and it became the first and only dental practice to offer dental implants and intravenous sedation. He married his wife Kim in 1984, and they have two children together, Ryan and Joe, both of whom graduated with a degree in mechanical engineering. In his free time, Dr. Skerbeck enjoys mountain biking, skiing and backpacking.
Angela Almaden, CDA/Front Office
Angie joined our staff at Peninsula Dental Clinic in 2007. Since then, she's become a Certified Dental Assistant (CDA) and received a National Certification as a Dental Anesthesia Assistant. Angie has two wonderful children Marshall and Colt. When she's not working, Angie and her family enjoy travelling and all of the outdoor activities the Olympic Peninsula has offer.
Dawn Bennett, CDA
Dawn began her career as a dental assistant in 2004, working under her Uncle, Dr. Love, in Missouri. In 2005, she returned to her hometown of Port Angeles and started working at Peninsula Dental Clinic. She is a Certified Dental Assistant (CDA) and has received her Dental Anesthesia Assistant National Certification. Dawn and her husband, Josh, have a daughter named Jaelyn, and she's looking forward to her growing family. In their free time, they can be found bargain hunting, enjoying the local cuisine or beachcombing.