Patients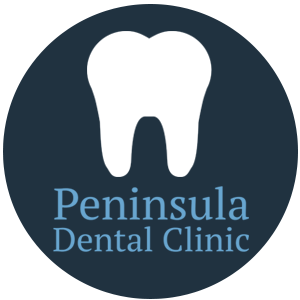 If you are a new patient
Check-in time is 15 minutes before your scheduled appointment.
Bring a list of current medications, the contact information of your physician and your past dentist. 
 
If you are an existing patient
Antibiotic prophylaxis before dental treatment (Premedication)
Premedication is recommended for the following 2 groups of patients prior to certain dental procedures to prevent infection. Please consult your surgeon for further clarification.    

Antibiotic prophylaxis for those at risk of infective endocarditis is recommended for patients with:
artificial heart valves
a history of infective endocarditis
a cardiac transplant that develops a heart valve problem
the following congenital heart conditions:

unrepaired/incompletely repaired cyanotic congenital heart disease, including palliative shunts and conduits
a completely repaired congenital heart defect with prosthetic material or device, whether placed by surgery or by catheter intervention, during the first 6 months after surgery
any repaired congenital heart defect with residual defect at the site or adjacent to the site of a prosthetic patch or a prosthetic device
* Patients should check with their cardiologist or physician if there is any question as to whether they fall into one of these categories
Antibiotics are recommended before dental appointments for people with total joint replacements as follows:
a joint replacement less than two years ago
previous infections in the artificial joint
patients who have an inflammatory type of arthritis (e.g., rheumatoid arthritis), type 1 diabetes, lupus or hemophilia
patients with a suppressed immune system
patients who are malnourished
patients with prior or present malignancy
Dental procedures
Prophylaxis is recommended for most dental treatment including fillings, extractions, root canals and deep cleanings. It is not necessary for x-rays and may or may not be necessary for routine cleanings. Please discuss this with your dentist during your exam.
If you would like to apply or pay your bill online using CareCredit, please tap the image below